Actress Dylan O'Brien started dating Britt Robertson in 2011. Are they getting married?
Updated On 03 Jan, 2017 Published On 03 Jan, 2017
In conclusion, we may know that they have a strong bond till the date since 2011 and we appreciate them for future as a best couple ever made because of they set a biggest love occasion for all new couple on the youthful age.
Dylan O'Brien is an American musician and actor from Los Angeles, California, U.S. He plays the role "Stiles" Stilinski in the MTV series Teen Wolf.
Dylan has been dating beautiful American actress Britt Robertson since 2011 September. Let's try to find out more about their relationship below.
Dylan O'Brien and Britt Robertson's affair
Dylan O'Brien and Britt Robertson first met on the set of "The First Time" in 2011. Their chemistry on the movie was amazing and who would have thought that the real reason behind that chemistry was their real emotions for each other.
Source: justjaredjr
In a couple of the interviews, Britt said that 'I find it a bit difficult to have Dylan watching me while I am in shooting.'
Dylan also said that an interview, "we get nervous, we were so funny about it like showing each other, our stuffs, our movies, it's a very cute, endearing I guess, we were like shy what the other one things because we love them."
Both of them are quite open about their relationship and never forgets to talk about each other in front of the media.
The love, passion, and respect that they have for each other are simply amazing and beautiful.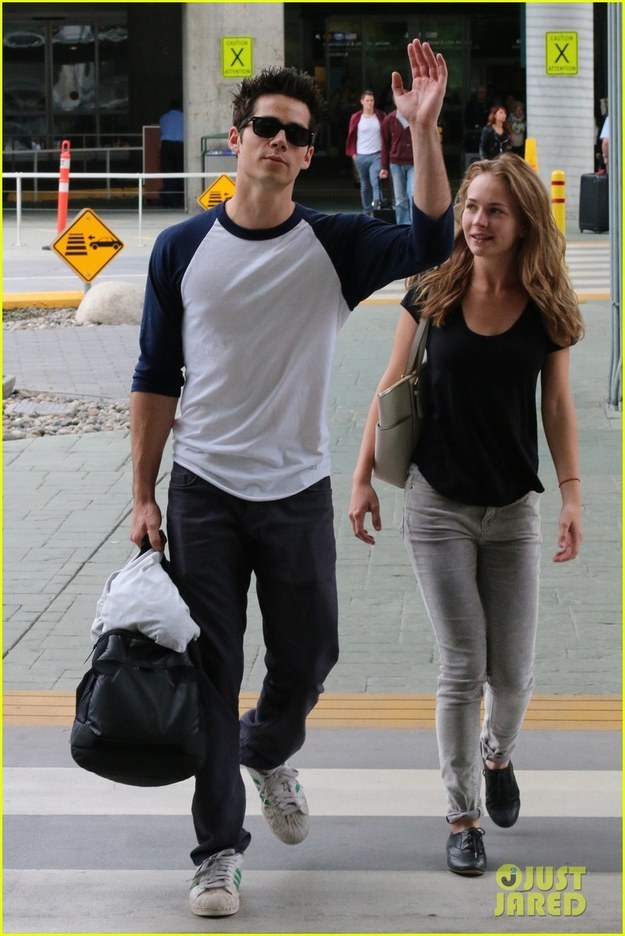 Source: zimbio
Are they getting married?
The happy couple has been in a relationship for about five years and now everyone is speculating that they get married soon.
People are so curious and excited to see them as a husband and wife but according to them, the marriage is out of the question for now.
Source: sugarscape
As both of them are focusing on their career it might not be a good idea for them to settle down so soon. In 2016, the news came that the pair has broken up and they are no longer together.
However, the news came as a false report as they are still together very much in love with each other.