One of the world's bestselling artists of all time, Neil Leslie Diamond, has confirmed his retirement from touring concerts.
The news broke out after Diamond's website released a statement on the same elaborating reasons behind him not able to perform at Diamond's 50th-anniversary tour.
Neil Diamond has been diagnosed with Parkinson's disease
Source: Towns Ville Bulletin
Diamond, whose Europe tour was scheduled to stop in March in Australia, decided to cancel his tour after being diagnosed with Parkinson's disease. Keeping his doctor's advice in mind, Diamond plans to undergo treatment of the disease rather than touring at the moment.
Commenting on his health hazards and tour cancellation, Neil Diamond stated:
"It is with great reluctance and disappointment that I announce my retirement from concert touring. I have been so honored to bring my shows to the public for the past 50 years. My sincerest apologies to everyone who purchased tickets and were planning to come to the upcoming shows."
Diamond went on informing that he will stop his concerts tour and join studio for recordings and to pen lyrics.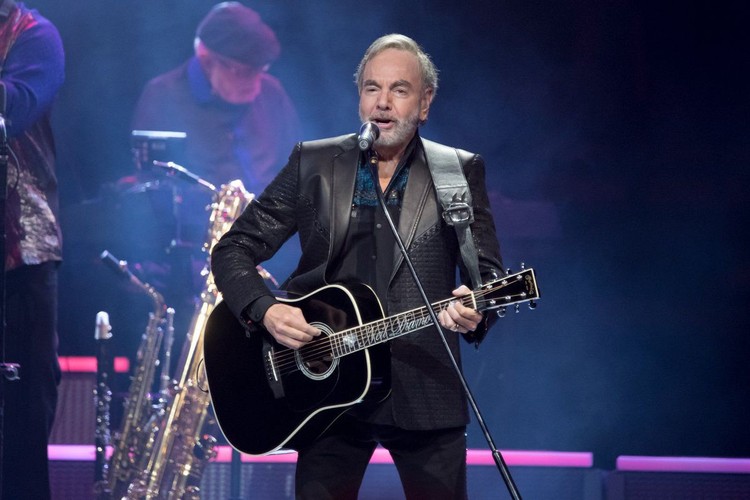 Diamond Live In Concert
Source: EventGFinda
Likewise, he stepped forward to thank his fan and close friends who supported him with 'Get Well Soon' wishes. He added:​
"My thanks go out to my loyal and devoted audiences around the world. You will always have my appreciation for your support and encouragement. This ride has been 'so good, so good, so good' thanks to you."
Source: Twitter
This must be a heart-breaking news for many of his fans as they won't be able to see him live in tour concerts again. Our best wishes to the legendary singer, Neil Diamond, who contributed a number of chart-topping albums and singles. We wish him good health.
---