Television host Wendy Mesley is happily Living with her Daughter. Know about her Married Life.
Updated On 06 Jan, 2017 Published On 06 Jan, 2017
In a nutshell, marketing executive Liam McQuade and his wife Canadian journalist and TV hosts Wendy Mesley living happily married life with one daughter since they married.
Wendy Mesley is a popular Canadian television host, reporter and one of the most capable broadcast journalists.
The gorgeous reporter has been married twice. After divorcing her first husband Peter Mansbridge, she got married to marketing executive Liam McQuade and has a daughter together.
Let's try to find out more details about Mesley's relation with her daughter and married life:
Mesley's relation with her daughter:
Mesley and McQuade have a daughter together, named Kate Rae McQuade. Like every other mother, Wesley also loves her daughter so damn much.
Kate also understands and support her mother. She loves to spend time with her daughter when she is ofree. We must say Mesley and her daughter has a strong bond.
The beautiful mother-daughter duo also walked together on 'Dare to Wear Love Show.' They looked incredible on the show.
Wendy Mesley and her husband Liam McQuade's married life
She married to marketing executive Liam McQuade in the year 1998 on 17th April. The couple is living a perfect life as a perfect husband and wife with no rumors of a divorce.
They seemed very happy and in love with each other and we can surely consider them as one of the cutest couples.
Source: liverampup
Wendy is currently living with his husband Liam in Quebec.
On the other hand, Wendy Mesley was also married to Peter Mansbridge, who was CBC News anchor. Let's talk about their relation in details.
Wendy Mesley and her ex-husband Peter Mansbridge:
The love life of Mesley is an interesting one. During the year 1989 on January 6, she publicly announced that she is going to get married to one of the popular CBC News anchor named Peter Mansbridge.
However, later their relationship did not go well and they got divorced in 1992, because of their personal differences.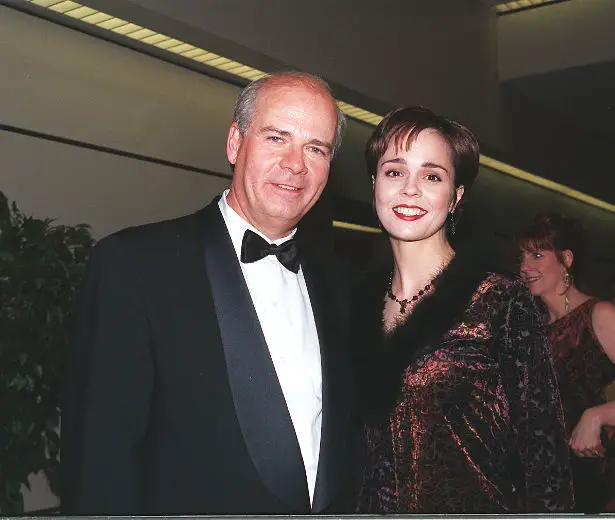 Source: liverampup
Wendy Mesley suffered from breast cancer
In 2005, she suffered from the breast cancer, which was both emotionally and physically very disturbing for her and her family.
She had to go through a lot of pain and finally by the grace of god after one year of treatment she was cured.
Wendy is an optimist and has a desire to live. She is a strong woman who has become an inspiration for all of us.
Mesley's husband McQuade supported her
Liam is a very supportive partner. He always had a positive arrogance that his wife will get well soon. He never let her down and also played a vital role in being positive towards life.
Liam was so helpful to his wife and was always there for her. Isn't that adorable, what do you guys think?
Source: greenfusestock
At that time, the news also came that the duo has decided to get a divorce and end their married life. But it all turned out to be just a false news.
In fact, Wendy's illness has established an even stronger bond between them. Mesley has stated that all of her family members including her daughter and parents has been of great help to her during the breast cancer.
About Wendy Mesley:
Wendy Mesley is one of the best known and respected Canadian hosts on television, broadcast journalist and reporter.
She is the winner of three Gemini Awards as well as Gold Medal for best Magazine Format in International Television Award. Similarly, she also honored with another prestigious prize, John Drainie Award in 2006.
Source: articlebio
Currently, she is enjoying her hhealthy life with family and we wish her to always remain healthy and successful.