Violeta Ayala and her husband Dan Fallshaw married in 2012. Know about her family and children
Updated On 05 Jan, 2017 Published On 05 Jan, 2017
In a nutshell, film director Violeta Ayala is living happily his married life since 2012, with husband Dan Fallshaw and a daughter.
Violeta Ayala is a film producer, director, and a writer best known for the highly controversial documentary Stolen (2009).
She married a filmmaker Dan Fallshaw a long time ago. They dated for nearly 6 years before changing their relation into marriage in 2012. Let's try to find out more about their married life.
Violeta Ayala and Dan Fallshaw's married life:
Violeta Ayala married filmmaker partner Dan Fallshaw in 2012. They first met in 2006 and began dating each other.
After 6 years of affair, they tied up. As of now, there are no rumors of them getting a divorce or having any sorts of problems in their marriage.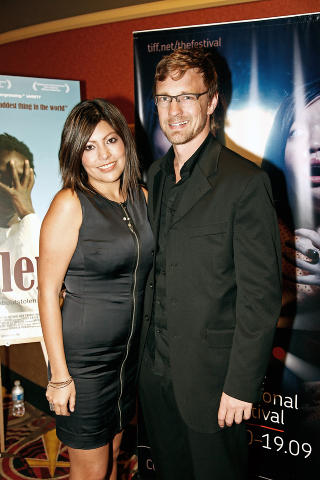 Source: dagbladet
They always support and encourage each other not only in their personal life but also in their professional life.
The Ultimate Cultural Exchange - "Stolen" (Filmmaker Chat);
About their children:
The couple has a cute daughter together named, Suri Helena Blue, who was born in 2014. They loved their child very much.
We must say she is so adorable and undoubtedly one of the cutest star kids.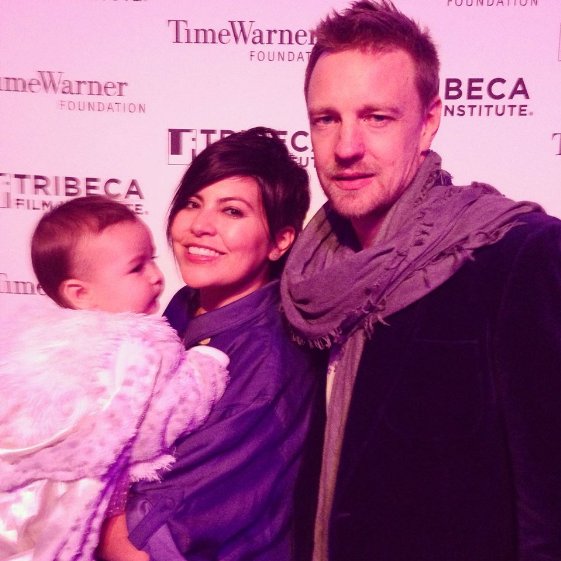 Source: gofundme
About Violeta Ayala:
Ayala is a graduate of Charles Sturt University, where she majored in Broadcast Journalism. She worked as a Journalist at SBS Australia.
In 2006, Ayala collaborated with Dan Fallshaw for the documentary. On the same subject, Ayala co-wrote Slick Operator, an article published on the front page of The Sydney Morning Herald.
Her most recent film was 'The Bolivian Case'.
Source: blackfilm
She was a former student of the film Independent Documentary Lab. She has also given the master classes at the National Film and Television school in London and at the Scottish Documentary Institute as part of the Bridging The Gap Masterclasses.
Since June 2013, she has been invited to host a blog at the Huffington post as part of 12 prominent bloggers which was, writing about the 'War and Drugs.'
About Dan Fallshaw:
Producer, Filmmaker, cinematographer and Editor Dan Fallshaw best known for the highly controversial documentary Stolen (2009).
He was a graduate of the Film Independent Documentary Lab and a Tribeca Film Institute fellow. Dan won the best editor at the 2010 Documentary Edge Festival for Stolen.
The love bird is spending their married life happily with a daughter and we wish them to remain as it is for the rest of their life.