Commentator Ben Shapiro is living a blissful family life with wife Mor Shapiro and his two children
Updated On 20 Oct, 2019 Published On 15 Jan, 2017
Lastly, we mention that, Ben and his wife Mor living happily together with their two children and there is no any rumors related their external affairs and previous marriage and there are not plan for divorce yet, maybe they not in near future.
Ben Shapiro is an American political commentator, radio talk show host, author, and an attorney. He is also a writer. Started to write books at 17, he has written seven books till date; his first book 'Brainwashed: How Universities Indoctrinate America's Youth', was published in 2004.
Ben is a happily married man. He tied the knot with his lovely wife Mor Shapiro a few years ago and now the couple has two children together. Let's find out more about Shapiro's married life below:
[updated]
Commentator Ben Shapiro Is Living A Blissful Family Life With Wife Mor Shapiro
Ben dated Mor Shapiro who was a student of Medicine a long time back and later, in 2007 the two of them got engaged.
A year after their engagement, the couple married in 2008 and has been living as a perfect husband and wife since then. Mor changed her last name from Toledano to Shapiro. She is of Moroccan descent.
Ben Shapiro with wife Mor
Source: Keyword-suggestions
Shapiro's wife is a UCLA girl and an M.D. and B.S. candidate who studied at David Geffen College at the University of California, Los Angeles.
Both of them are happy with each other and there is no difficulties and problems in their marital relation so divorce is out of the question.
Is Ben Shapiro Still Married?
AN American political commentator, Ben Shapiro has been married to the love of his life for more than a eleven years now. The duo celebrated their 10th wedding in July 2018. After living together for years, Ben learned a lot about his partner and himself which he didn't know before.
In order to commemorate the day, Ben wrote an insightful special piece for Newsweeek which also offered some cure sage advice for engaged and married couples.
One of the most important pieces of advice Ben gives readers : 10 lessons in 10 years- What marriage has taught me" is to find someone who shares the same values as you.
The lovers turned husband and wife follows Orthodox Judaism. After a decade of marriage, they became parents of adorable kids. During an interview with The Daily Wire, Ben opened how his wife has been practicing medicine for past ten years . The family of four currently resides in Los Angeles, United States.
The couple Is Blessed With Two Children
Ben and Mor is blessed with two children; a son and a daughter. Shapiro and his wife gave a birth to the baby girl named Leeya Eliana Shapiro in 2014 and a son in 2016.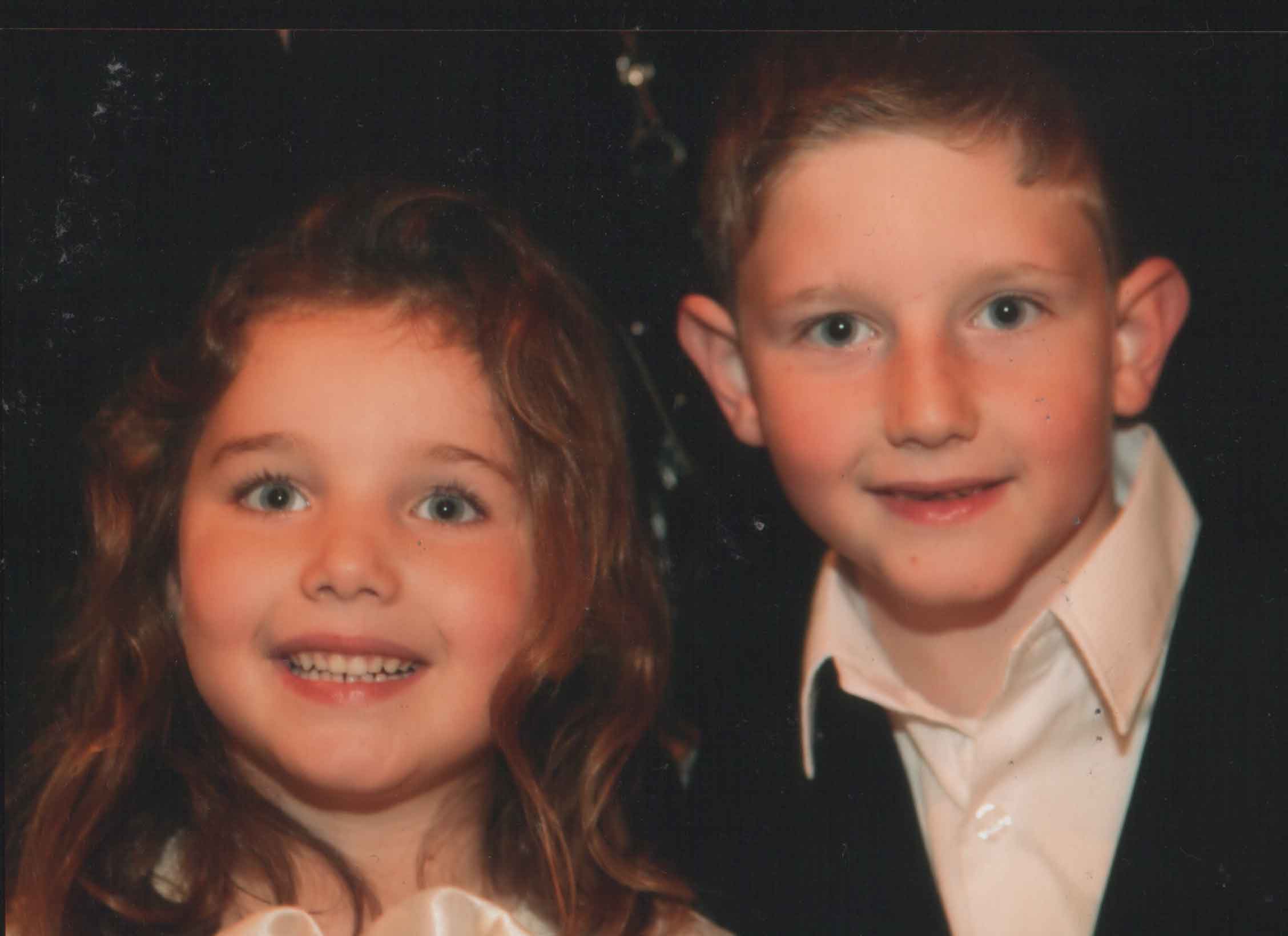 Leeya Eliana Shapiro and son
Source: Image Arcade
He shared the joyful news of his son's arrival via a Twitter post that said:
With infinite gratitude to God, we're overjoyed to welcome to the world our new baby boy, who arrived at 10:30 this morning!

— Ben Shapiro (@benshapiro) May 8, 2016
Leeya suffered from a heart issue as a child. She underwent an open heart surgery as a child. As far as we know, she is totally fine now.
The happy family of three resides in their grand mansion in San Diego and we wish them best wishes for their forthcoming.
Ben Shapiro Debated Against Cenk Uygur, A Productive Debate at Politician 2017
The Third Annual Political held in Pasadena, California left the audiences nearly off their seats.
Two able and veteran political pundits, Ben Shapiro, the former Breitbart Editor, and Daily Wire Editor Cenk Uygur, former MSNBC pundit and host of The Young Tuks stood beside each other and gave one-on-one debate, focusing on American health care, tax policy, economy and so on.
Despite having different views and opinions about policies on a different sector, the two personalities also found a lot of common ground, helping their discussion turn into a rather productive conversation than just a debate.
The winner of the debate is yet to be announced. Stay with us for more updates.
Ben Shapiro (September 15, 2017) gave a speech against the 'alt-right'at heavily police-fortified UC-Berkeley, however, he has been accused of being a 'white nationalist'. People are highly criticizing his speech chanting, "Speech is violence, we will not be silent".
Some of the things he said are:
"The reason I am here is that fascism does not own this university,"

"because there are students who do want to hear differing views, who don't want to be told that they can only hear one view, who don't believe that the First Amendment should die under the jackboots and Birkenstocks of a bunch of anarchist, communist pieces of garbage."
Interesting Facts of Ben Shapiro
Born and raised in Los Angeles, California, Ben Shapiro is a prominent political commentator and columnist.
He belongs to a Jewish family.
Attended Yeshiva University High School of LA and graduated at just the age of 16.
Shapiro currently writes a column for Creators Syndicate and he is an editor-in-chief at The Daily Wire. He is also the co-founder and former editor-in-chief of the media watchdog group, Truth Revolt.
His film 'Gregory Crewdson: Brief Encounters' has been chosen for SXSW Film Festival in 2012.
At the same year, he published his second book named 'Porn Generation: How Social Liberalism Is Corrupting Our Future'.
His third book was, 'Project President: Bad Hair and Botox' which was published by Thomas Nelson in 2008.
Ben was also involved in various TV shows, and radio shows around the nations like ''Fox and Friends'', ''The O'Reilly Factor'', The Lars Larson Show'', The Dennis Prager Show'' and ''Scarborough Country''
In 2011, Shapiro's published fourth book named, Primetime Propaganda: The True Hollywood Story of How the Left Took Over Your TV, by HarperCollins. At the same year, Shapiro became an associate at the David Horowitz Freedom Center.
He stands at a height of 5.57 feet (1.7m).
He is estimated to have a net worth of $8 million.
Be sure to checkout Marriedwiki.com for more celebrity contents