Entrepreneur Maximillion Cooper Married Rapper Eve in 2014. Are they expecting a child?
Updated On 23 Apr, 2018 Published On 04 Jan, 2017
In a nutshell, Cooper and his wife Eve were living happily married life with their own work and still they have no baby of their own, but maybe expecting in near future.
Maximillion Cooper is a British entrepreneur, racing driver, former skateboarder, creative director and fashion designer.
Cooper has been married twice. He first tied the knot to Julie Brangstrup and after the divorce, he married American rapper Eve in 2014. Are they happily married? How is conjugal life treating them? Are they planning for children? Let's find out.
Maximillion Cooper and Rapper Eve's Married Life: Any Children?
Maximillion Cooper first met Eve in 2010 and it was a love at first sight for both of them. He proposed Eve on Christmas in 2013, after three years of their secret relationship.
She shared the news after few days on her Twitter account.
They became engaged on December 25, 2013. After four years of affair, the pair married on June 14, 2014, in Ibiza, Spain.
However, the marriage was kind of secret to which Eve replied,
"We wanted to share and celebrate with our family and friends first before announcing." They stated they are happy to be with each other.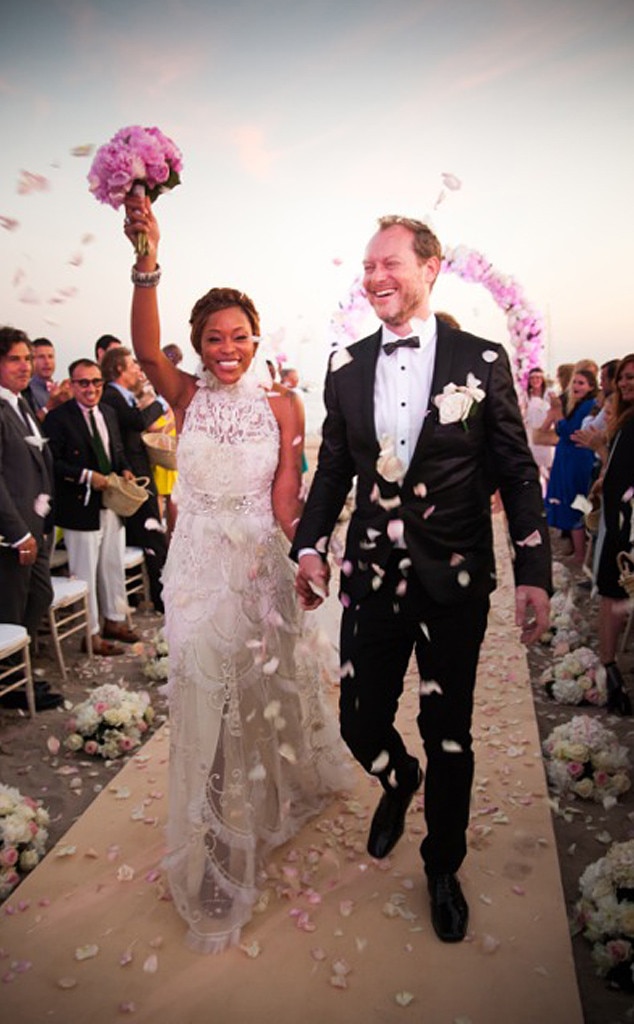 Source: News One
There have been many gossips about their marriage, Eve said that "she had never thought she got a white guy."
On the other hand, Cooper states he would like to be engaged and focused on his career rather than in girlfriends and unwanted rumors. He is living a happy life with wife Eve.
Source: Perez Hilton
Since their marriage, there are several rumors spreading about Eve's pregnancy. Some social media said that Cooper and Eve are expecting their first child together. Sources revealed that Eve is already four months pregnant but the news turned out to be just a hoax.
Eve in an interview said that she is sick up of all those rumors about having a child.
"I am so sick about people making a big deal about women's ages. They don't do this to men. My 39th birthday is next week, it's in eight days, and the one question that I get is men and women ask me, 'How old are you again? Oh, you don't have any kids? How old are you again?' And I'm like, 'You heard me say how old I am."
Stepmother of four children further added:
"It annoys me because one time, one of my friends, a male friend said to me, 'When are you going to give my friend some kids? "As a man you don't — anyone! No one should do it. We are trying, for anybody who is asking, but it's up to God and the universe. Just stop asking questions. And by the way, she's beautiful. Who cares how old she is? And she's talented."
She also revealed her desire to be a mother:
"We can't wait to have kids of our own. Whoever is in charge, make it happen. I can't wait."
We wish for her future endeavors.
Maximillion Cooper And His Ex-Wife Julie Brangstrup
After a year of dating, Cooper tied up with Julie Brangstrup in 2003. Julie fell in love with Maximillion Cooper in early 2003. They together have four kids.
They got divorced after 6 years in 2010 because of their growing personal differences.
Source: Don Features
The couple has four children together.
About Julie Brangstrup:
Julie is the founder of Vita Viva which is a successful and leading online supplier of nutrients and dietary supplement. When Julie started dating Cooper, she was the VP and co-founder of Gumball.
She is also a producer and actress of movies such as 'Love Live Long' and '3000 Miles'. After the divorce, she got engaged to Mark Brangstrup Watts and they have two kids together and they are living a healthy happy life.
Source: Vogue
Cooper is the creative director and CEO of the Gumball 3000 brand. Cooper has always loved sports since childhood.
It's all in the past as of now, Cooper and Eve are spending quality time together and living happily.