Are Melissa Magee and Perry O' Hearn engaged? Know about her married life and love affairs
Updated On 29 Aug, 2018 Published On 09 Jul, 2017
Melissa Magee is a meteorologist for 6abc's Action News. She graduated from UCLA with a BA degree in English and has completed atmospheric sciences and geosciences classes from Mississippi State University.
Melissa Magee is a popular meteorologist working for 6ABC Action News. Hosting most of the annual 6ABC specials, including the 'Philadelphia Auto Show' and 'The Philadelphia Flower show', Mellisa has gathered a lot of fan followings and now everyone wants to know more about her.
Most of you might not know this, but the talented and pretty meteorologist, Mellisa is no longer an eligible bachelorette as she is boyfriend Perry O' Hearn.
So, are Melissa Magee and Perry O' Hearn engaged? Know about her future marriage plans and love affairs here!!!!!!!!
Melissa Magee And Longtime Boyfriend Perry O' Hearn Are Engaged
The beautiful and talented Melisa officially got engaged to her handsome boyfriend Perry O' Hearn on 27th July 2016.
Gorgeous pair Melissa Magee and Perry O'Hearn, Source: Facebook

O' Hearn popped the question in Hawaii when they were on a romantic outing. He proposed Melissa in the most romantic way, sweeping off her feet!
Melissa Magee Engaged to Her boyfriend, Source: Facebook
How The Adorable Couple First Met?
The duo met through mutual friends and instantly fell for each other on their first encounter. They started dating in 2014 and have now been officially engaged to each other.
Lovely Couple Together, Source: Facebook

Despite such busy lifestyles of both, they do make sure to spend a lot of romantic times together. They are seen going on random endeavors, outings, and hiking, doing almost everything together. They are really a match made in heaven.
Duo on the holiday!!!!!!!
Such a blissful relationship
In 2017, the wonderful pair went on a hike together in Zion, Utah and posted a romantic picture of them together enjoying the picturesque view.
On the Vacation!!!!!!
It seems like we will soon hear wedding bells of the adorable couple.
Well, it's been a long time now and there's still no any sign getting married anytime soon. We can clearly see that she not wearing her engagement ring looking at her recent Facebook posts.
Melissa Magee during a photo shoot, Source: Facebook
Everyone has the same question in their mind; are the two still together? Or they have separated apart? They have yet to confirm their current relationship status soon.
Know more about Melissa's Fiancé Perry O' Hearn
Perry O' Hearn is the renowned and sexiest fitness professional and he owns Philly Fitness, which is a network of local fitness professionals.
He also serves as a consultant to the six different trainers that use his 3,000 square feet of space in Rittenhouse.
Perry O' Hearn In a Photo Shoot
Source: YouTube
O'Hearn typically works 15-hour days and has also been featured in different modeling campaigns.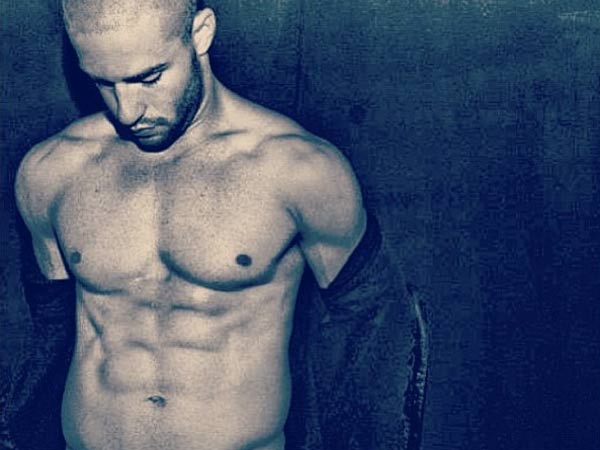 Perry O' Hearn flaunting his amazing body
Source: Philly
Professional Life Of Melissa Magee
Melissa's career started when she began working at Accu-Weather forecast providing international, national and regional forecasts.
Later, she worked for WNYW channel in New York and finally landed on her current job in 2009 where she works as the weekend meteorologist at 6 pm, 11 pm, as well as Action News at 10 pm on PHL-17.
Gorgeous Melissa Magee, Source: ABC
In addition to her weather responsibilities, Melissa also serves as a feature reporter and created and produced original digital content for the station's website.
Well, all in all, we really hope the duo tie their knots soon and start a new chapter of their lives and have a wonderful married life together.
Melissa Magee: Quick Facts
She is an American meteorologist working for 6abc Action News.
Was born and raised in Los Angeles, California, United States of America.
Studied at Mississippi State University and achieved a certificate in Broadcast Meteorology in the year 2010.
Melissa graduated from UCLA with a BA in English and a minor in French
Started her career as an Accu-Weather forecast.
Is engaged to her longtime boyfriend and is planning to get married soon.
Though her net worth is not reviewed she is earning in millions.
Perry O'Hearn: Quick Facts
Perry O' Hearn works as the Lifestyle Architect and owner of Philly Phtiness, LLC in Philadelphia.
Attended UMass Amherst graduating in Bachelor of Science (BS) in Electrical and Electronics Engineering in 2008.
Became a certified Personal Trainer in American Academy of Personal Training.
Worked as a Reliability Engineer at Raytheon.
enjoys rock climbing, cycling tours, and marathons.
For more latest news and updates keep following our page.