Nicole Curtis; still single Mother raising two beautiful Children. Also see her Dating life and Past Affairs
Updated On 03 Sep, 2018 Published On 12 Jan, 2017
Popular American anchor of the TV show named home renovation show "Rehab Addict " of HGTV. According to her her family owned garbage business.
Rehabilitating a million homes and restoring the existing architecture, Nicole Curtis has always advocated for home renovations through her popular documented TV show "Rehab Addict" airing on DIY and HGTV.
This home-maker surely knows the importance of history and art and she herself has created a lovely home with two children of her own. Also, rumors of her marrying the health care practitioner Ryan Severson is swirling around the web. But is it true?
Let's find out!
Is Nicole Curtis And Ryan Severson Married?
The gorgeous anchor of "Rehab Addict", Nicole has been rumored to be married to an established health practitioner Ryan Severson.
Ryan Severson
Source: KLgates
However, as per our sources, Nicole Curtis is not even engaged to anybody yet so getting married is nothing but a baseless rumor. Also, there has not been any plausible evidence regarding this matter.
Nicole Curtis
Source: CloserWeekly
So we can be assured that Nicole is not married and still a single mom raising two beautiful kids.
Nicole Curtis Her On-Off Relationship With Shane Maguire
Most of you might not know this but, the young and vibrant Nicole, has been married once and she has two beautiful kids of her own.
Nicole Curtis ex-husband Shane Maguire
Source: DailyMail
Some sources claim that she was previously married to Shane Maguire, a Minnesota-based businessman. The couple separated earlier she gave birth to her second baby boy with Maguire.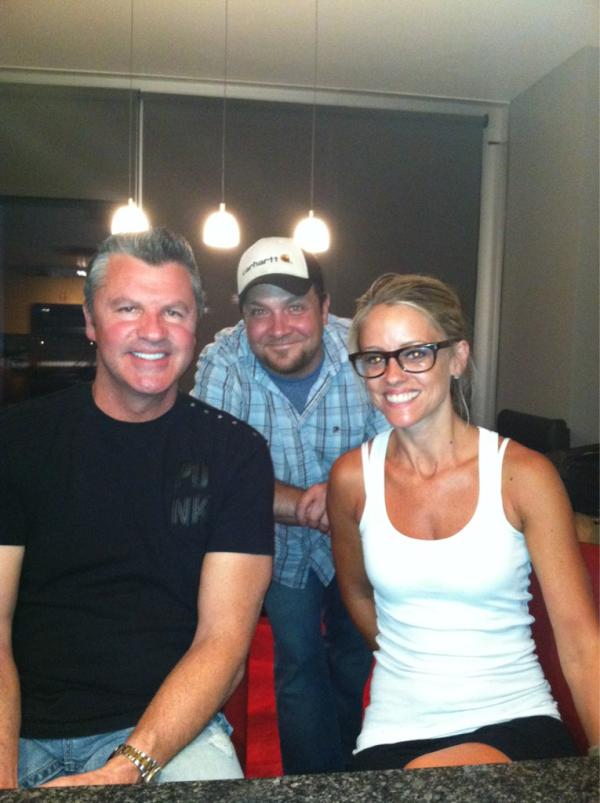 Source: Twitter
Nicole Curtis's Family And Kids
Before marrying her ex-husband Shane, Nicole already had a 20-year-old son named Ethan from her college boyfriend Steven Cimini. Many sources reported that the two got married secretly and got divorced in 2009.
Nicole Curtis' first son
Source: Wickypicky
She seems to spend a lot of time with her teenage son and both of them have a very good mother-son relationship.
Not only this, Nicole gave birth to her baby son named Harper. The baby's father was a mystery in past as she kept the pregnancy a secret just because she didn't want to be judged.
When her ex Maguire found out that he's the father after the fraternity test, he urged for the parental rights and was awarded with visitation.
Similarly, she also has a daughter named Lucy whose birth information has also not been revealed.
Nicole has not shared much regarding her personal life with the media.
However, recently she told People Magazine that she wanted to keep all this pregnancy and birth of her son a secret. She separated from her on-off partner Maguire soon after the surprise pregnancy. She told:
"Having my newborn child's face plastered all over social media . . . that wasn't for me," she says of her decision. "It wasn't anything strategic."
She further said,
"It was just one of those moments where I was like, this isn't anyone else's time and space; this is mine."
Here's a video of HGTV Star Nicole Curtis talking 'About Her Difficult Custody Battle After Secretly Giving Birth to her Son.'
Well, all we can say is that she is doing a really good job, maintaining a perfectly balanced personal and professional life and we wish her all the best in her future endeavors.
Nicole Curtis Fighting For Custody Of 3-Year-Old Son
Curtis, the Rehab Addict star, 41, is currently fighting for the custody battle of her 3-year-old son Harper.
Her ex Maguire filed for the sole custody of their kid on 3rd July 2018 claiming she's 'not a fit' mother and had been intentionally obstructing the relationship of the boy and dad. He stated that the DIY Network personality had been playing games with the locations and time when they were supposed to exchange Harper.
He claimed that Curtis used breastfeeding to keep Harper away from him. Meanwhile, he accused her of moving to California from Michigan to make the meet tougher.
Curts said,
"As much as I would say that it has really not been fun having everything drawn out in public, I think it's also changed the course of my life. Because God isn't putting bad in your life without [a reason]. Sometimes, the storm is there to clear the path for the sunshine."
Though she's facing off with mommy shamers online and on an individual, she urged that her trials work a lot in raising awareness on the issues like children's and mother's rights.
Nicole Curtis: Quick Facts
Born on 20 August 1976 in Lake Orion, MI.
Her birth sign is Leo.
She left college before receiving a teaching degree to work in a cleaning business.
She completed her graduation from Lake Orion High School in Michigan in 1994.
She is popularly known as HGTV personality hosting the home renovation show Rehab Addict.
She is also a real-estate agent.
She's famously worked on renovating a home in need with LeBron James at his LeBron Family Foundation Promise Project.