MSNBC's Commentator Greta Van Susteren's Married Life, know about her Husband John P. Coale
Updated On 08 Jan, 2017 Published On 08 Jan, 2017
The adorable couple has living happily married life till date and the duo is truely an inspiration for all couples and we wish them to remain like this for up-coming days.
Greta Van Susteren is a very popular and talented television news anchor and a commentator on the Fox News Channel as a host of the standard show, 'On the Record w/ Greta Van Susteren'.
She married a millionaire trial lawyer John p. Coale a long time ago. The duo seems very happy and in love together. Let's find out more about their married life below.
Greta Van Susteren and John p. Coale's married life
Greta tied the knot with John p. Coale in 1998. It has been almost 28 years since the couple got hitched and they are still together.
The pair has not been involved in any extra rumors or a divorce. They are surely an inspiration for all of us.
Source: Heavy
According to the St. Petersburg Times, "both of them are Scientologists and are one of the most powerful couples".
The couple has no child of their own nor adopted till date. Although they both are very fond of animals especially cats and dogs. They often share the pictures of animals
They often share the pictures of animals on their respective social media sites. Even though they have managed to remain isolated as a pair, individually they are always in the news.
About Greta's husband John P. Coale:
John who started as a journalist was famously called 'ambulance chaser' in 1988. He is a millionaire and also a very successful in his profession.
He was ranked as the nation's top tort lawyer in 1984 when he took on Union Carbide on behalf of thousands of victims of the tragic gas leak in Bhopal, India.
In 1993, Los Angeles Times Profile stated that "Coale was the first American Attorney to arrive in Bhopal'.
Source: Dailyentertainmentnews
As Senator Orin Hatch (R-UT) stated that, "John Coale is one of the leading plaintiff's lawyers in the country".
In 1986, he also represented victims of the DuPont Plaza Hotel fire in Puerto Rico and a North Carolina chicken processing plant fire in 1991.
Source: Addictionincorporated
According to Washington Post, he made "millions of tobacco wars" as a lawyer. Likewise, the post extra added, "Coale attended Kim Kardashian's weeding and represented Lisa Marie Presley in her divorce from Michael Jackson".
Coale's Throat Cancer and Underwent Open-Heart Surgery
In 2013, Greta revealed that, John became a victim of throat cancer and she shared the news, "It was not devastating. We are lucky! It was caught early and with radiation, there is only a 10% chance it will return. Radiation is horrible but you live".
She further added, "Others are not that lucky and get great prognosis- we are-and I don't want to take away from those who have a much more serious medical situation".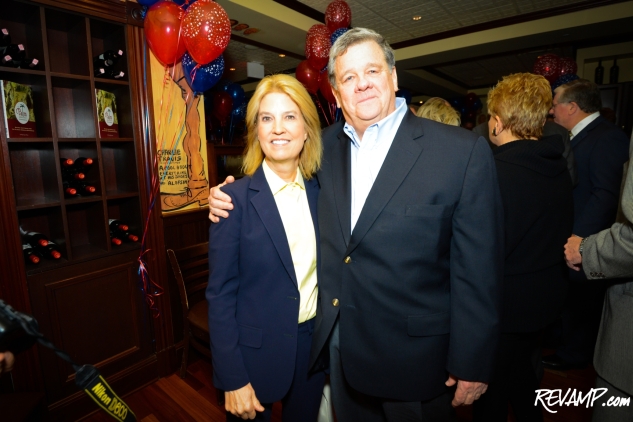 Source: Revamp
John was diagnosed in December 2012 and went through four or five surgeries in January and February 2013. In 2015, correspondingly he also had an open-heart surgery. It was very difficult time for both of them.
The couple has always supported and loved each other and they are an inspiration for all of us. We wish them to keep on like this for the rest of their life.
For more information: Commentator Greta Van Susteren Married John P. Coale in1988. Know about their family life and children.