Turkish actress and model Hazal Kaya and her boyfriend Ali Atay's cute PDA is grabbing a lot of attention from media
Updated On 17 Jan, 2017 Published On 17 Jan, 2017
Hazal Kaya is currently dating Ali Atay. Let us find out about the hot couple relationship.
Leyla Hazal Kaya is a Turkish actress and model who is famous all around the world for her beautiful yet seductive eyes and sexy body. She has millions of fans all around the globe, but she has given her heart to only one person and that person is another Turkish actor Ali Atay.
She was born in Istanbul, Turkey. Prior to her relationship with Ali, she was in a relationship with Mehmat Asla, and Baha Pars.
Relationship with Ali Atay
She is currently having a very blissful relationship with Ali Atay. Ali who divorced his wife Ebru Cansiz in 2013, is enjoying his life to the fullest with girlfriend Hazal.
Source: Acunn
Though the couple got separated once as Ali was still with his wife and they haven't divorced as of yet.
But after finalizing his divorce with his wife he and Hazal came back into a relationship.
When Hazal, was asked if she is happy with Ali she replied that her current relationship is the best relationship she ever had.
She is very happy with Ali and she wants to continue her current relationship with him for a long time.
Source: Frostsnow
The couple is having the best of life as they are often spotted hanging out together and they look so comfortable with each other.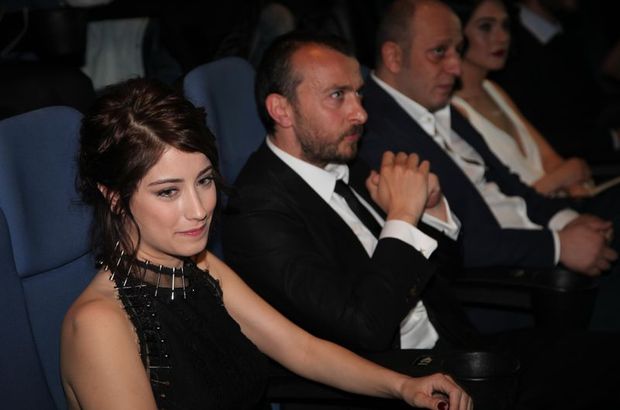 Source: Haberturk
Hazal often uploads her picture with her boyfriend in her Instagram account and it really shows how happy the couple really is.
Recently, the pair celebrated their three years of togetherness and uploaded an adorable picture of each other where they were cuddling and hugging.
The picture looked so beautiful and the smile that the couple was giving really showed the love and passion between them.
Previous Relationship of Hazal and Ali
Hazal dated Alper Saldiran from 2009 and the couple split up in 2010.
Source: Hport
She then dated Turkish photographer Cahlt Baha Pars in September 2010. They were together for two years until their split in March 2012.
Source: Mahmure
Then she dated actor Sarp Bozkurt. The beautiful actor was looking so good with this sexy diva and everyone was seeing both of them as the perfect couple but they broke up in 2013.
Source: Haftasonu
Ali was previously married to Ebru Cansiz in 2008. After having no mutual understandings between them they divorced each other in 2013.
Ali and Hazal are looking very good together. Only time will tell if their relationship is going to last or not.