Bea Miller and her boyfriend Jacob Whitesides broke up their relation in 2016. What happened?
Updated On 27 Jan, 2019 Published On 26 Sep, 2016
The couple Bea Miller and Jacob Whitesides who dated each other from 2015, has ended their relationships in 2016.
Popular American singer, songwriter and an actress Bea Miller came to fame when she stood in ninth place on season two of 'The X Factor', U.S version.
Similarly, Jacob Whitesides was also a participant on season two of 'The X Factor', U.S version. He is also known for his song 'Lovesick'.
Bea Miller and Jacob Whitesides
Bea Miller and Jacob's Dating story
Bea Miller started dating Jacob Whitesides in 2015 when both of them met when they were giving auditions for season two of The X Factor, U.S version.
Jacob was rumored to be in a love triangle with Camila Cabello and Shawn Mendes just before he announced publicly that he wants Bea Miller to be his girlfriend in 2015.
Bea Miller and Jacob Whitesides
Jacob then started flirting with Bea Miller publicly for a while in social media and after that, Bea too started flirting with Jacob.
Their relationship was confirmed when Jacob tweeted, "I love you, Bea Miller" on Aprils fools day, as an April Fools' joke.
To the reply of which Bea Miller tweeted," you're annoying and that isn't even an April fool, Jacob Whitesides".
They kept on posting about each other, on Twitter, all the years, showcasing their love for each other.
Bea Miller and her boyfriend Jacob Whitesides have broken up their relations
The current rumor has stated that the couple who were very much busy flirting with each other publicly in social media has broken up.
This was confirmed when The singer of Lovesick and former star of X Factor said; In the Live interview in facebook with KISS 107.5 when he was asked about his relationship status,
"It's really complicated. It's all good. It's just … it's very complicated. It's very stressful right now." He has sighed before saying it.
Well, the actual reason for the breakup is the long distance between them.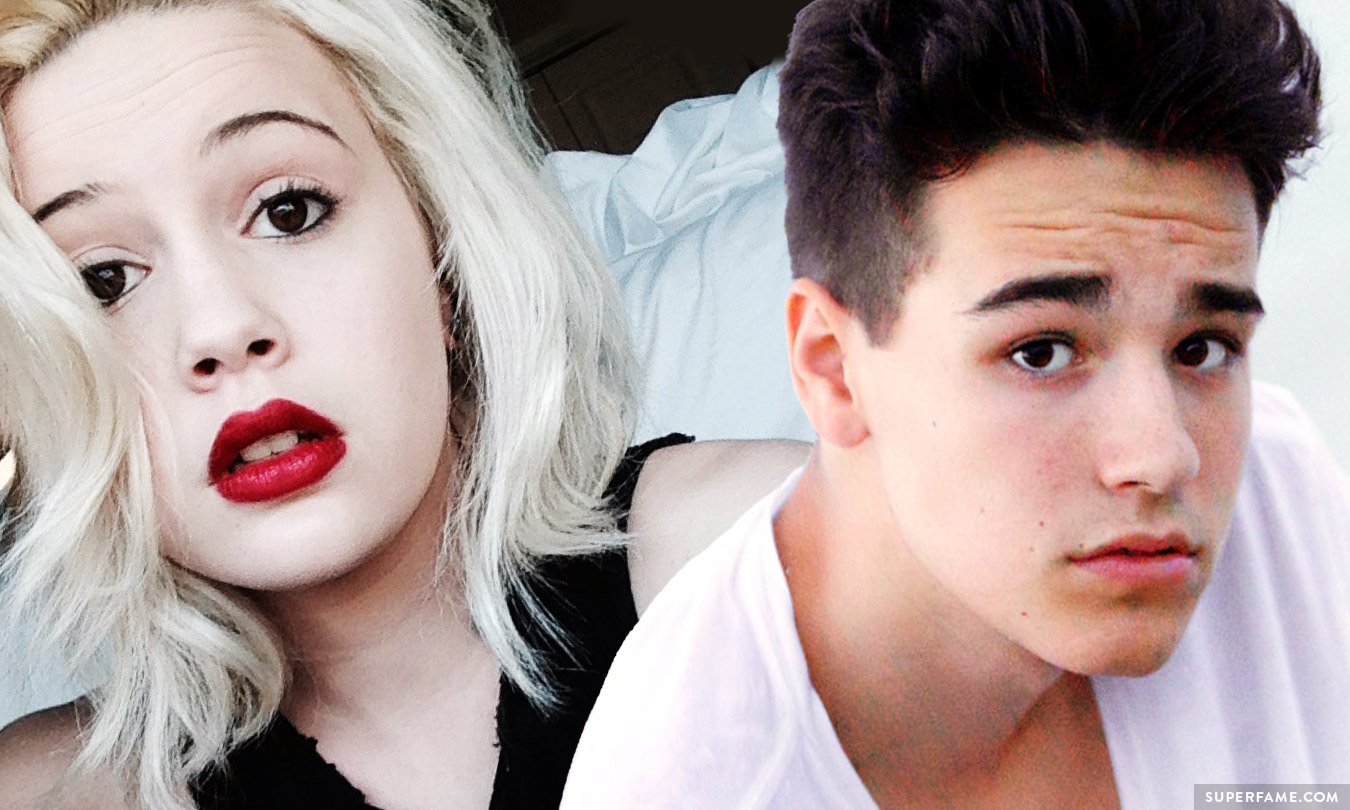 Bea Miller and Jacob Whitesides
He said in the interview, They are both on tour right now, and honestly, they're both not only on tour but every off day they have to go radio stations and need to give an interview and stuff.
Jacob also said, whether or not they remain as a couple but they will always be the good friends of each other. Saying that she is still one of his favorite people in the entire world.
All their fans are sad by the news of their breakup. Anyways its life and it has to move on.