Former couple P. Diddy and ex-girlfriend Kim Porter celebrated the New year together along with their four children
Updated On 17 Jan, 2017 Published On 17 Jan, 2017
After their split, Diddy and Kim are reportedly back together. They were found spending a weekend together. Let us find out about their relationship.
Sean John Combs also known as P.Diddy was recently spotted with his ex-girlfriend Kim Porter holding hands and getting cozy with her. During the new years eve, the couple was spotted hanging out together. All of these actions indicate into one direction, are they together?
Sean and Kim Porter started dating in 1994. But their relationship was not constant as they dated each other on and off through the years. The couple has four children between them. Let us find out if they are getting back together again or what?
Sean John Combs Relationship with Kim Porter
Sean has been in many relationships in his entire life but the one relationship that really stands out is his relationship with Kim Porter. The couple started dating in May 1994.
Source: Zimbio
The duo was looking very good with each other. But their relationship was not that constant as they used to breakup and get back together constantly.
The pair never married each other as they thought that to take the relationship further they need to have a mutual understanding between them. Though they were blessed with four children.
They have two sons, Quincy Jones Brown (15th December 1991), Christian Casey (1st April 1998) and twin daughters D'Lila Star and Jessie James (21st December 2006).
Source: Starkiddo
The couple got split up for good in July 2007 as things weren't just working out.
But on December 2016, the duo was again spotted together as they were hanging out celebrating New Year eve. According to reports they were holding hands and kissing each other.
All of these actions indicate that they are thinking of getting back together.
Sean's Previous Relationship
Sean has been in numerous relationship in his entire career. He has reportedly hooked up with celebrities like Kate Upton, Cameron Diaz, Diana Bianchi, Penelope Cruz, and Naomi Campbell.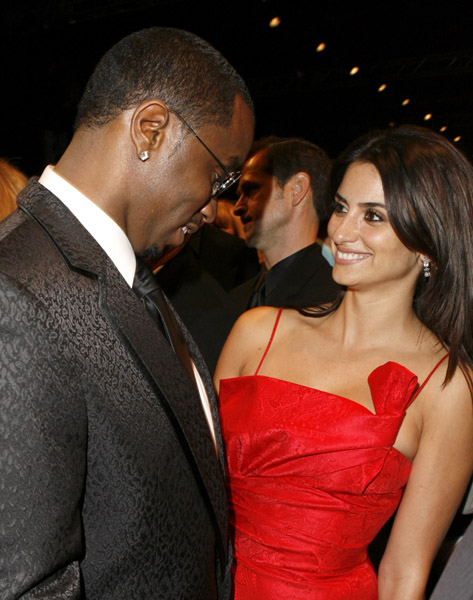 Source: Celebitchy
Sean was in a relationship with Cassie Ventura since 2007. Their relationship was also on and off type and at last it took an ugly turn when the couple reportedly fought with each other and Cassie's mother has to call the police.
Source: Zimbio
However, now Sean has moved on from her and it seems he is getting back together with his ex-girlfriend Kim Porter. Let us see what will the millionaire rapper do this time. Only time will tell us.
For more information: P. Diddy is allegedly getting back together with ex-girlfriend and the mother of his three children, Kim Porter