After being married for seven years the 'Flip or Flop' stars Tarek El Moussa and wife Christina El Moussa has filed for a divorce,
Updated On 16 Jan, 2017 Published On 16 Jan, 2017
Tarek El Moussa is an agent of Flip or Flop television series which is airing on HGTV . Tarek El Moussa host the show Flip or Flop ,it's a reality television.He hosts the program with his wife Christina El Moussa.
Everyone is shocked and appalled by the sad news of super cute HGTV's "Flip or Flop", couple Tarek El Moussa and his wife Christina El Moussa, filing for a divorce.
The couple of seven years are no longer together after the most controversial incident involving guns and a suicide attempt. So what was the reason behind this dramatic divorce story?
We will tell you all the details of this story right here.
Flip or Flop star Just filed for Divorce but why?
Apparently, the "Flip or Flop" couple flopped in their marriage as they recently announced their divorce on 12th December 2016.
The Flip or Flop co-stars were already on the verge of loosing their marriage and were seeing marriage counselors for quite a few months before announcing their divorce, as reported by UsMagazine.
Source: RadarOnline.com
What was the reason behind their split?
According to TMZ, back in May of 2016, a scary incident took place in the house of Tarek and Christina involving gunshots.
Their neighbors reported, "a suicidal male with a gun running in the block" which resulted the entire California Police Department, including Deputy to show up at the couple's house in the middle a night.
Details of the report revealed that the witness saw Tarek leaving his home with a gun in a hand, shouting and Christina who was crying was following Tarek in the middle of the night.
When police arrived, the duo hid the matters calling it only a "big misunderstanding" but the truth is yet to be revealed.
Source: nickiswift.com
This incident became the sole reason for couple split up and eventually after that the couple stopped living together and got on with their lives separately.
When their divorced was confirmed, the pair made a statement with People Magazine, saying:
"Like many couples, we have had challenges in our marriage. We had an unfortunate misunderstanding about six months ago and the police were called to our house in an abundance of caution. There was no violence and no charges were filed."
What about their kids?
Married in 2009, the El Moussas have two wonderful kids together: a 6-year-old daughter named Taylor and 1-year-old son Brayden.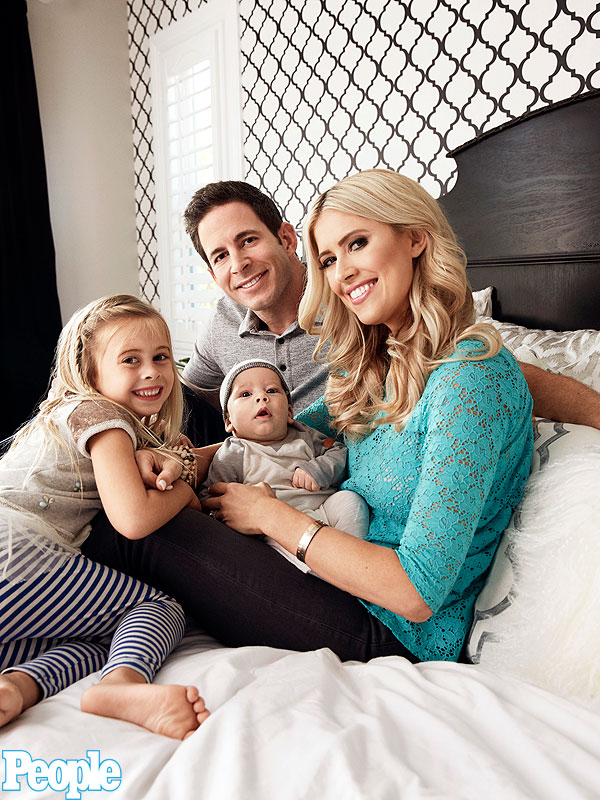 Source:People.com
Though the couple faced horrible divorce, they told TMZ, that they're committed to co-parenting and will continue to work through this civilly and co-operatively and also has planned to continue their professional life together.
Christina spends most of her time with her children where as Tarek is busy shooting for their popular reality show.
Here's a video by TMZ News, reporting the divorce incident exclusively. Enjoy watching!
The further details of the divorce and child custody are yet to follow and we really hope that the couple remains good friends and continue shooting their show together.
Also see: What is the reason behind the divorce of Tarek El Moussa and Christina El Moussa?